Key Ideas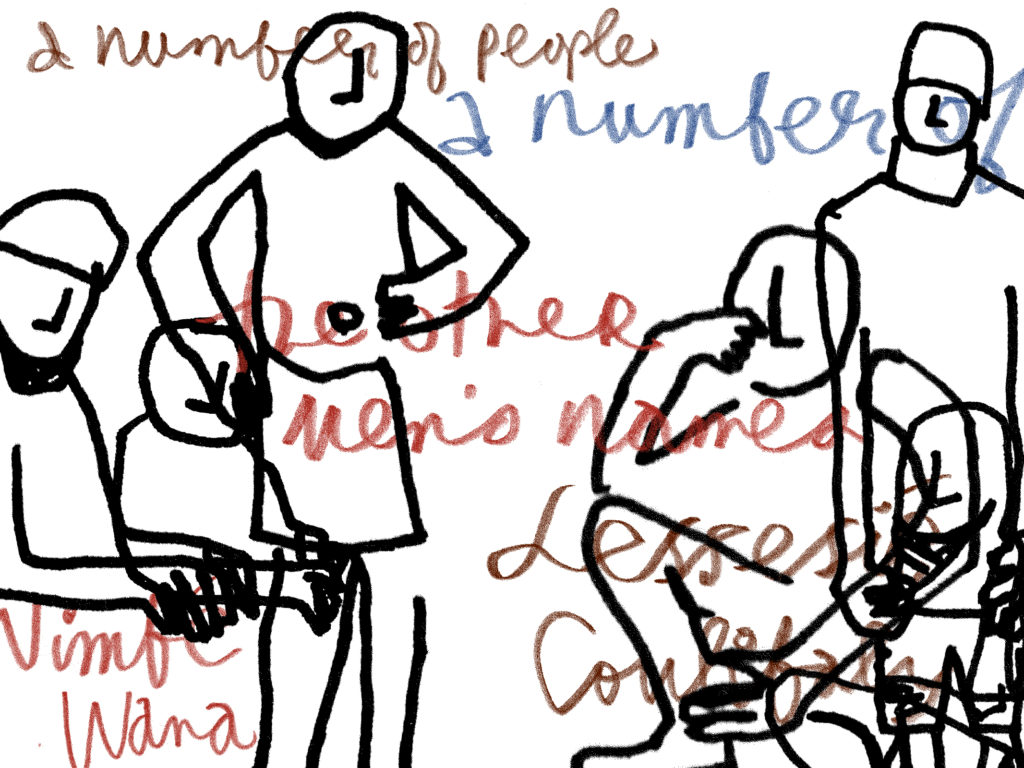 During the summer of 2020, we outlined key ideas to guide our research, writing, and publication design. We share them here.
Susan Elizabeth Gagliardi and Constantine Petridis
26 August 2020
NATURE OF EVIDENCE

Our embrace of digital methods to assess a range of field-based data requires us to reexamine the nature of our evidence and shift the project's focus to a study of the quality and character of information about Senufo arts.

While our born-digital publication project centers on a single corpus of art located to West Africa and knowledge about it, our project also addresses a more fundamental concern, namely how people evaluate evidence and present findings. We seek to assess the nature of evidence for making certain claims and to invite readers to think about how any of us knows what we know.
LOST VOICES AND PERSPECTIVES

We will focus on people who have repeatedly garnered recognition for their contributions to the shaping of the corpus and knowledge about it. Yet the people whose names do not appear in print were still integral to shaping the corpus and stories told about it. We will thus seek to draw attention to lost voices and perspectives.
FRAGMENTARY AND DIVERGENT DETAILS

In its final form, Mapping Senufo will demonstrate the contradictory nature of select observers' documentation and other enthusiasts' analyses of arts identified as Senufo. Our aim is to show and investigate the fragmentary and divergent details instead of weaving together disparate perspectives and information in order to present a singular, authoritative view.

The final version of Mapping Senufo will feature image- and text-based sections that show readers disparate, uneven, and often-irreconcilable documentation from various observers who recorded information about Senufo arts in different places and at particular moments. It will demonstrate to readers the fragmentary nature of any record.
SCALES OF ANALYSIS

We have found that framing discussion in terms of scales of analysis allows one to see more clearly how various perspectives reveal different aspects of the same phenomenon and thus interrelate rather than compete with each other.
INTERACTIVITY

The interactivity of digital environments makes it possible for us to render readers active participants in their own knowledge construction. Readers will isolate and investigate particular objects, people, places, and events integral to the ongoing recognition of a single corpus of art as Senufo and also map connections among its elements. Readers will become authors of their own contingent understandings, enacting our argument that a category of art and knowledge about it are always circumstantial and incomplete.
KNOWLEDGE TRANSMISSION

Our approach will also echo aspects of knowledge transmission prevalent in the three-corner region. Rather than articulating clear arguments at the outset of a lesson and supplying evidence to support their assertions, elders have often presented a younger learner with riddles, directed the learner to certain evidence, and allowed the learner to arrive at his or her own conclusions.
BROAD AUDIENCES

Current scholars within the field of digital humanities endeavor to extend their intellectual work beyond the confines of the academy. They also insist upon an urgent need to marshal digital tools and methods in order to examine power structures in wide-ranging contexts and to involve broad audiences in discussions with scholars.

We are creating an open-access scholarly publication to invite readers from within and beyond the academy to think more critically about how we know what we know.
HOW TO CITE
Gagliardi, Susan Elizabeth, and Constantine Petridis. "Key Ideas." In
Mapping Senufo
. Atlanta: Emory Center for Digital Scholarship, 2015–.
https://www.mappingsenufo.org/key-ideas
(26 August 2020), accessed 30 September 2023.